Während Kris Naphtali seinen Gemüsegarten hegte und pflegte, kam ihm die Idee ein Freeload Album auf seinem Label Positivevibes zu veröffentlichen. Er trommelte zehn andere Produzenten aus den USA, UK, Frankreich und Belgien zusammen und in Dubwisemanier steuerten sie einen Track und die jeweilige Dubversion bei.
Die 22 Tunes stehen seit dem 9.2. zum Download bereit und dubben 90 Minuten lang meinem frostigen Gemüt ein seeliges Lächeln ins Gesicht.
Im Package gibt es neben der wunderbaren Dubmusike ein gelungenes Front-und Backcover plus Artistsinfos. Wer etwas für das Freeloadalbum spendet, hilft damit den Rastafari Elders in Not, um die sich das Word Sound Power Collective kümmert. "Dub with Feeling. Dub with Meaning." Infos dazu findet ihr im Downloadkarton.
In The Garden of Dub [POS001.zip]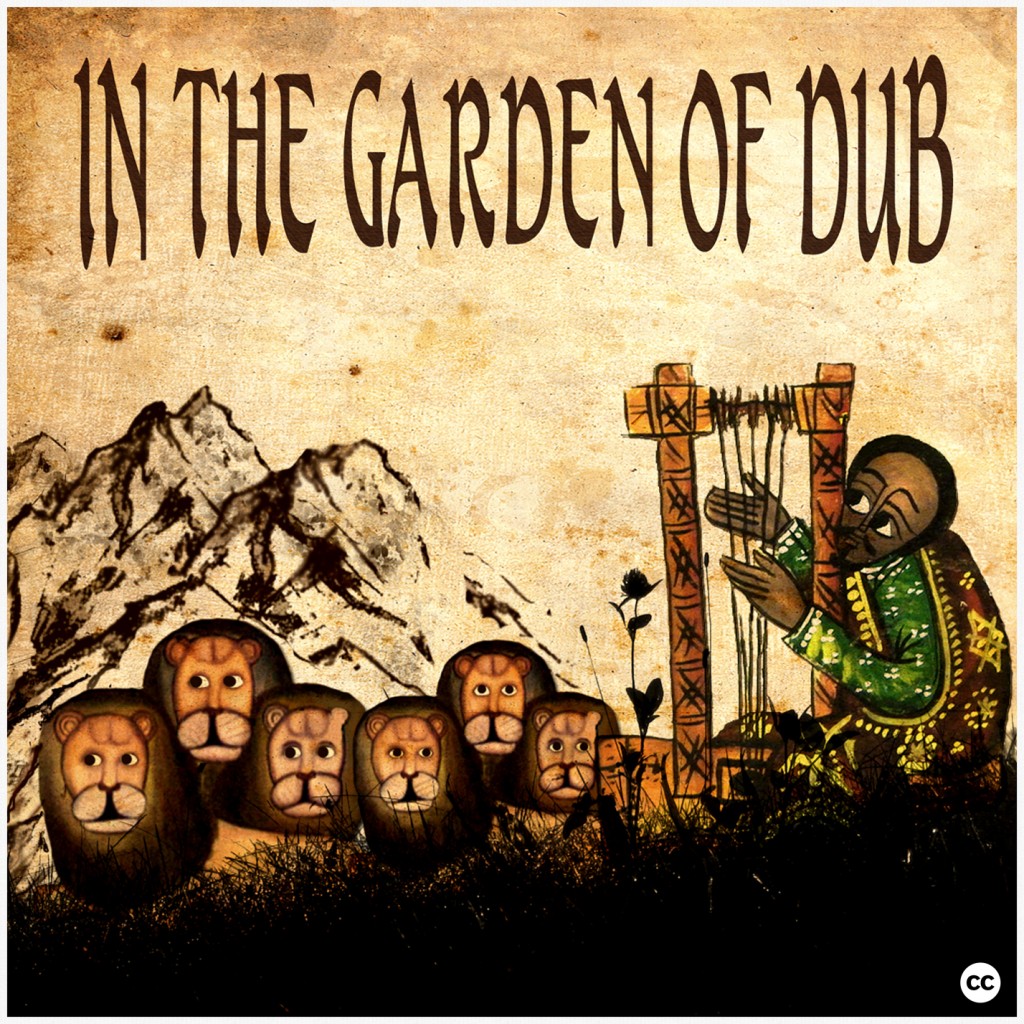 Tracklist
1. Kibir La-Amlak – Deliverance Prayer
2. Kibir La-Amlak – Hungry Be Fed Dub
3. Crucial Alphonso – Ayubu Steppers
4. Crucial Alphonso – Ayubu Steppers Dub
5. Jacin – Let The Music Play
6. Jacin – Let The Dub Play
7. Kris Naphtali – Jah Appointed Time
8. Kris Naphtali – Jah Apoointed Dub
9. Mark Mostec – Interview
10. Mark Mostec – Dub Interview
11. Roots Hi-Tek – Bulawayo Rock
12. Roots Hi-Tek – Bulawayo Rockers
13. Eastern Roots – Triumphant
14. Eastern Roots – Triumphant Dub
15. BriZion – Good Over Evil
16. BriZion – Good Over Evil Dubwise
17. King Earthquake – Give Them Teachings
18. King Earthquake – Teachings In Dub
19. Dub Invasion – Stryding
20. Dub Invasion – Dub Stryding
21. Massada – Eruption
22. Massada – Eruption Dub (Lava Mix)