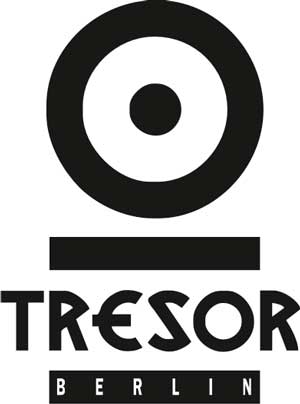 1998 war ich wahrscheinlich öfters im Berliner Tresor als an der Uni Leipzig.
Ich war zu dieser Zeit ein extrem fauler Student – dafür jedoch ein eifriges Feierferkel.
Warum ich fast jedes Wochenende in die Leipziger Strasse entfloh, lässt sich in zwei Worten beschreiben: Pure Techno.
Servant hat sich für Promomixes noch einmal dieses Jahr zur Brust genommen und zelebriert eindrucksvoll das Never Ending Four to the Floor Bassline Diktat. Herrlich.
Tresor 1998 Mix by Servant | Direktdownload
Tracklist:
Electrosonic – Celestial Cantabile (KPM)
Quadrant 01.1 – II (Basic Channel)
Metric System – Wasp (Trope)
Scion – Emerge (Chain Reaction)
Aphrohead – In the Dark We Live (Dave Clarke 313 Mix) (Reload)
Planetary Assualt Systems – Booster (Peacefrog)
Octave One – Eniac (430 West)
Jeff Mills – Captivator (Purpose Maker)
Planetary Assualt Systems – Funk Electric (Peacefrog)
Regis – Escape from Yourself (Downwards)
Cyrus – Enforcement (Mills Mix) (Basic Channel)
Ignacio – Organa (Music Man)
Bandulu – Serial Operators (Foundation Sound Works)
iO – Station to Staion (Cheap)
Murat – Pilgrimage B1 (Method 11:11)
Missing Channel – Gold (Hardwax)
Laurent Garnier – Rex Attitude (F Communications)
Richard Benson – Diamonds and Pearls (Force Inc.)
Mario J – Home E.P. – B2 (Method 11:11)
Regis – Speak to Me (Downwards)
DJ Funk – XTC- Run UK (Dance Mania)
Jack-Tronic – The Hustler (Planetary Assault Systems Remix) (Peacefrog)
Bam Bam – Where's Your Child? (Desire)
Norman – Green Room (Synewave)
The Advent – Standers (Internal)
Silver & Kash – Session 2 (Generations)
Grenn Velvet – Flash (Paul Johnson Mix) (Relief)
Dan Bell – Science Fiction (Tresor/Nova Mute)
Funk D'Void – Jack Me Off (Soma)
Jay Denham – Car Jacker (Black Nation)
Surgeon – Action Balance (Ideal Trax)
Themis – Your Round (Ideal Trax)
Regis – Allies (Downwards)
Fade to Black – Insistent Rhythm (Fragile)
Fix – Flash (KMS)
Infiniti – Flash Flood (Tresor)