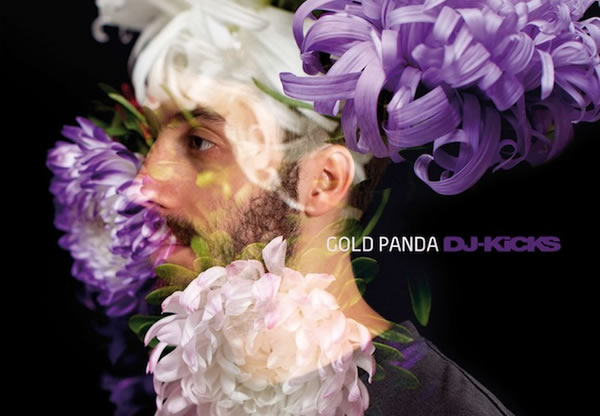 Den wunderschönen Opener 'An Iceberg Hurled Northward Through Clouds' für seinen DJ Kicks Mix hab ich euch bereits vorgestellt. Nun gibt es den ganzen Mix von Gold Panda dank Mixmag als Komplettstream zu hören.
"From Drexciya to 2562 to Jan Jelinek to Bok Bok, Gold Panda's selection for DJ Kicks moves through studied techno, cutting edge bass music and awesome electronic experiments."
Und der Mix ist wirklich gut geworden – leider nicht ganz so überragend wie ich hoffte. Dennoch gehört Gold Panda seid seinem Live Set im Astra zu meinen persönlichen Neuentdeckungen in diesem Jahr.
Auch ein altbekanntes Stück names 'Maria' von Closer Musik – mir noch bekannt von der Kompakt Total 4 – hat es in die Auswahl von Gold Panda geschafft. Immer wieder schön zu hören.
1. Gold Panda: An Iceberg Hurled Northward Through Clouds
2. Melchior & Pronsato: Puerto Rican Girls
3. Bok Bok: Charisma Theme
4. Drexciya: Andreaen Sand Dunes
5. Muslimgauze: Uzi Mahmood 8
6. Pawel: Coke
7. Ramadanman: Revenue (Untold Remix)
8. SND: Palo Alto
9. Zomby: Godzilla
10. Closer Musik: Maria
11. Gold Panda: Back Home
12. Christopher Rau: Do Little
13. Jan Jelinek: If's, And's And But's
14. Nao Tokui: Monolith
15. Sigha: Shake
16. Opiate: Amstel
17. 2562: Dinosaur
18. Matthewdavid: Like You Mean It
19. Brainiac: The Turnover
20: Autistici: Heated Dust On A Sunlit Window
21. LV & Untold: Beacon
22. Giuseppe Ielasi: 2
Update: neuer Link zu Mixmag