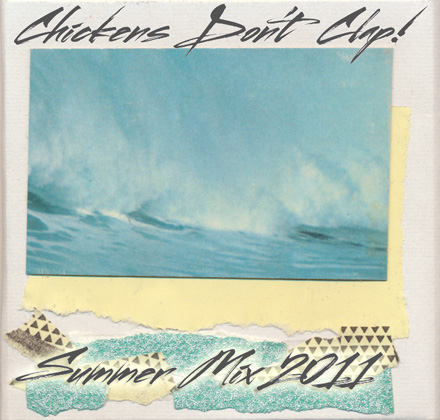 Mit dem Chicks Don't Clap! 'Summer Mix 2011' sagen wir der Sonne hallo in vorfreude auf 3 Tage Sonnenschein, wie man ihm Sommer kaum hatte. Da wird die Gitarre ausgepackt und in den Genres gequirlt.
In a place like California Berlin, all seems right with the world in the summertime. Expansive blue skies are the backdrop for sun-soaked beach days, lazing stoned poolside, beer-laden backyard barbecues, bike rides, frisbee sessions, and road trips— all of which are that much more enjoyable with a good soundtrack.
Summer Mix 2011 by Chickens Don't Clap!
Tracklist:
01. Lone – "Waves Imagination"
02. Dom – "Burn Bridges"
03. Unknown Mortal Orchestra – "FFunny FFrends"
04. The Avalanches – "Since I Left You"
05. Star Slinger – "Mornin'"
06. El Guincho – "Palmitos Park"
07. The Very Best – "Kamphopo"
08. Javelin – "Intervales Theme"
09. Purity Ring – "Ungirthed"
10. Blank & Kytt – "Sun Shy"
11. Baths – "Aminals"