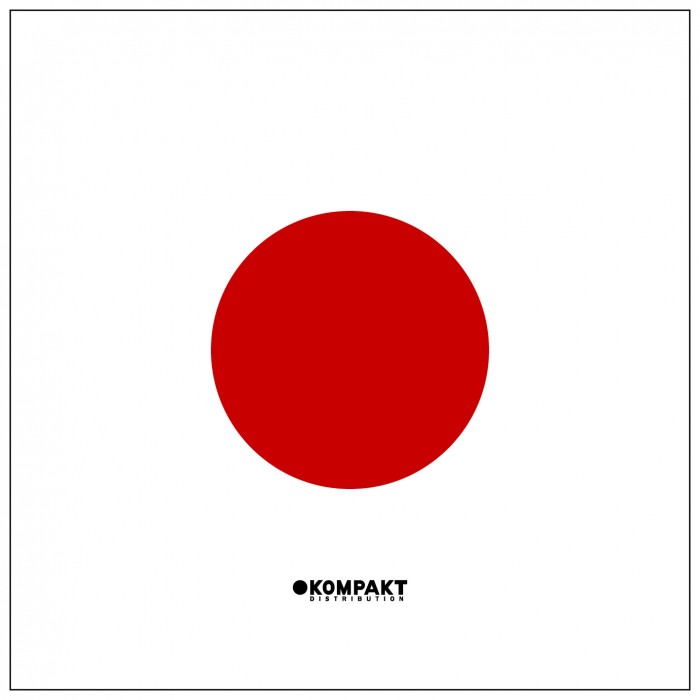 Am 11. April veröffentlichte Kompakt eine Compilation mit der Catalog Nummer KOM JAP 001. Der Titel 'Kompakt Benefit Compilation for Japan'.
"Even if the headlines are now dominated by other topics – many of our Japanese friends are still in a dire situation."
Der Erlös aus dem Verkauf des 34 Track Benefiz-Samplers geht an das Japanische Rote Kreuz. Wer über Bandcamp oder Other Music kauft, kann sicher sein, dass sogar 100% seiner Spende ankommen. Um einiges nützlicher als so mancher 'Facebook-Japan-Help-Click'.
Handverlesene Stücke von bekannten Label Labels wie Ostgut Ton, Freude Am Tanzen, Bpitch Control, Dial, Kompakt, Comeme, Raster Noton, Monika, RRrygular, Vidab Records, Optimo Music, Anticipate finden sich auf der rein digitalen Compilation.
Von Ambient bis Techno ist alles dabei, die ersten Tracks präsentieren sich gar dubigen im Gewand, aber hört selbst hinein.
Auffälligster, aber passender Track: Greie Gut Fraktion – Wir Bauen Eine Neue Stadt Wolfgang Voigt Remix
Schönster Track bislang: Manaboo – Unhuh
teamalpin's Meinung kann ich mich nur anschließen: "Ich finde das ist ne gute Sache und 34 Tracks für 7,99 ist auch ned schlecht. Mal kurz und grob nachgerechnet kostet dann das Lied hier etwa 0,005 Euro mehr als ne Kippe."
Tracklist:

01. Marsen Jules – Trio Les Fleurs (Oktaf)
02. Ezekiel Honig – Past Tense Kitchen Movement (Anticipate)
03. Jahcoozi – Lost In The Bass (Bpitch Ctrl)
04. Space System – Petik (Optimo Music)
05. Greie Gut Fraktion – Wir Bauen Eine Neue Stadt Wolfgang Voigt Remix (Monika)
06. Manaboo – Unhuh (Steadfast)
07. Efdemin – Time (Dial)
08. Antonelli – Waiting For You (Italic)
09. André Lodemann – Searchin' (Best Works)
10. Lawrence – Dwelling On The Dunes (Laid)
11. Michael Mayer – Picanha Frenesi (Kompakt)
12. Nhar – Megumi (200 Records)
13. Xaver von Treyer – Lunar Rover (Supersoul)
14. Cosmic Kids – Reginald's Groove (Throne Of Blood)
15. My Favorite Robot – The Future Will Judge (My Favorite Robot)
16. Kaito – Open My Window (Kompakt)
17. Audision – Red Sky (And)
18. Monkey Maffia – Yo Baby Yo (Freude Am Tanzen)
19. Nick Höppner – Makeover (Ostgut Ton)
20. Gowentgone – Love & Respect (Vidab)
21. Glitterbug – Parted (C.Sides)
22. SCSI-9 – Electric Flowers (Pro-Tez)
23. Dusty Kid – America (Boxer)
24. Tassilo – Petite Patate (Rrygular)
25. Davenport & Deutschmann – Trump (Falkplatz)
26. Mr. Statik – Smoothest Cat On The Block (Memo)
27. Someone Else – Funny Day Elsewhere (Foundsound)
28. Ana Helder – El Groove De Tu Corazon (Comeme)
29. Anne-James Chaton – Vendredi 26 Juin 2009 – Événement N°23 (Raster)
30. Borngräber & Strüver – People Crying (M=Minimal)
31. Metaboman – Stony (Musik Krause)
32. Maya Jane Coles – You (Hypercolour)
33. DJ Olive – Kokanee's Drop (Agriculture)
34. Out Of Plato's Cave – Rainbow For Dawn Shane Berrys Rainbow for Japan Mix (Greta Cottage Workshop)