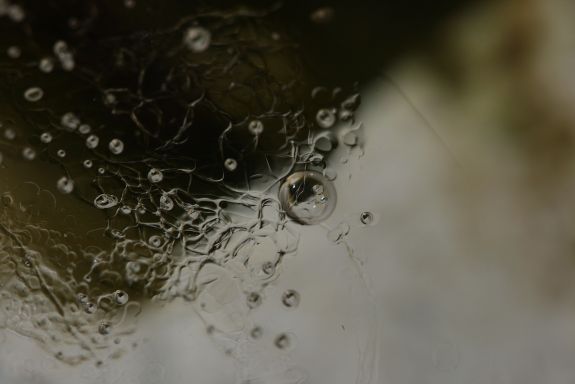 Da heute die Erkältung knallhart zuschlägt wie einst Mike Tysons Rechte, habe ich beschlossen meinen Körper hochdosiert in den Chill Zustand zu versetzen. Auf der Agenda stehen somit Erkältungsbad, Husti-und Bronchitee, GeloMyrtol, asiatisches Tigerbalm, Vitamin C Pulver, ein dicker Obstteller und was die Hausapotheke noch so hergibt.
Musikalisch werde ich dieses Gesungsprogramm mit dem ambient-ätherischen Soft Phase Mix "Introduction to Soft Phase" vom Netlabelbetreiber Planet Boelex starten.
Ideal zum Tee schlürfen, Nase schnäuzen, Schleim aushusten und Wegdösen.
Continuous mix representing the 13 first releases from the Soft Phase catalog.
All featured tracks / releases are available as freely downloadble MP3 and FLAC.
Compiled & mixed by Planet Boelex.
sfmx01 "Introduction to Soft Phase" – compiled & mixed by Planet Boelex | Direktdownload
Tracklist / Timeline
00:00 Carl Sagan's Ghost – Solitude II :: sfp10
05:06 Coax – Aura Reading :: sfp04
07:50 Lokua – While She Slept :: sfp03
12:15 Chris Tenz – Chapter One :: sfp05
14:28 Muhr – Dessous Le Mur De Planck :: sfp09
19:33 Coax – Artemis Dream 2 :: sfp04
20:04 NCThompson – Another Quiet Winter :: sfp12
21:49 HALO XVI – The Voice Of The Angel :: sfp06
26:48 Mikael Fyrek – There Was A Sudden Silence :: sfp02
33:05 Planet Boelex – Sailor's Dilemma :: sfp13
39:02 Planet Boelex & Lisa's antenna – Walk Ahead :: sfp01
42:59 Mosaik & Nummelin – Tickles :: sfp08
46:50 NCThompson – Saying Goodnight :: sfp12
50:08 bad loop – Sometimesrmx :: sfp11
54:21 Transient – Blotter :: sfp07